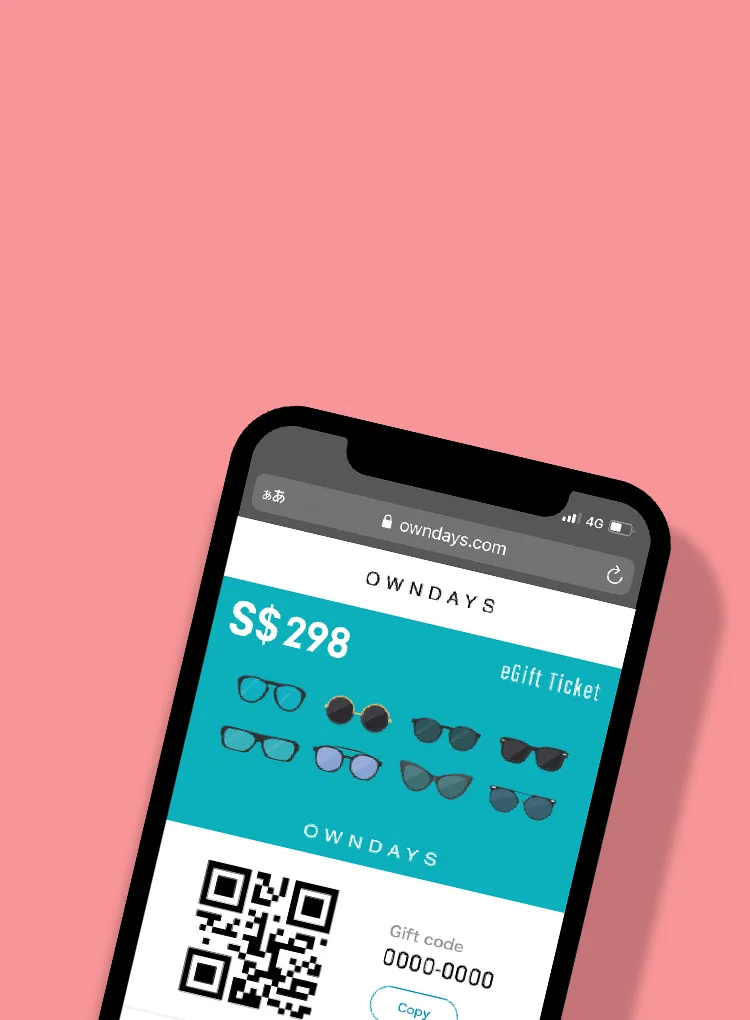 OWNDAYS eGift Ticket
A digital gift card that can be used
for the purchase of eyewear at OWNDAYS
It's a great way to send a gift to your loved ones!
A digital gift card that can be used at both the physical stores and the online store.
You can choose between $50 and $1000 denominations, add a personalised message and send it to your friend via email or Facebook.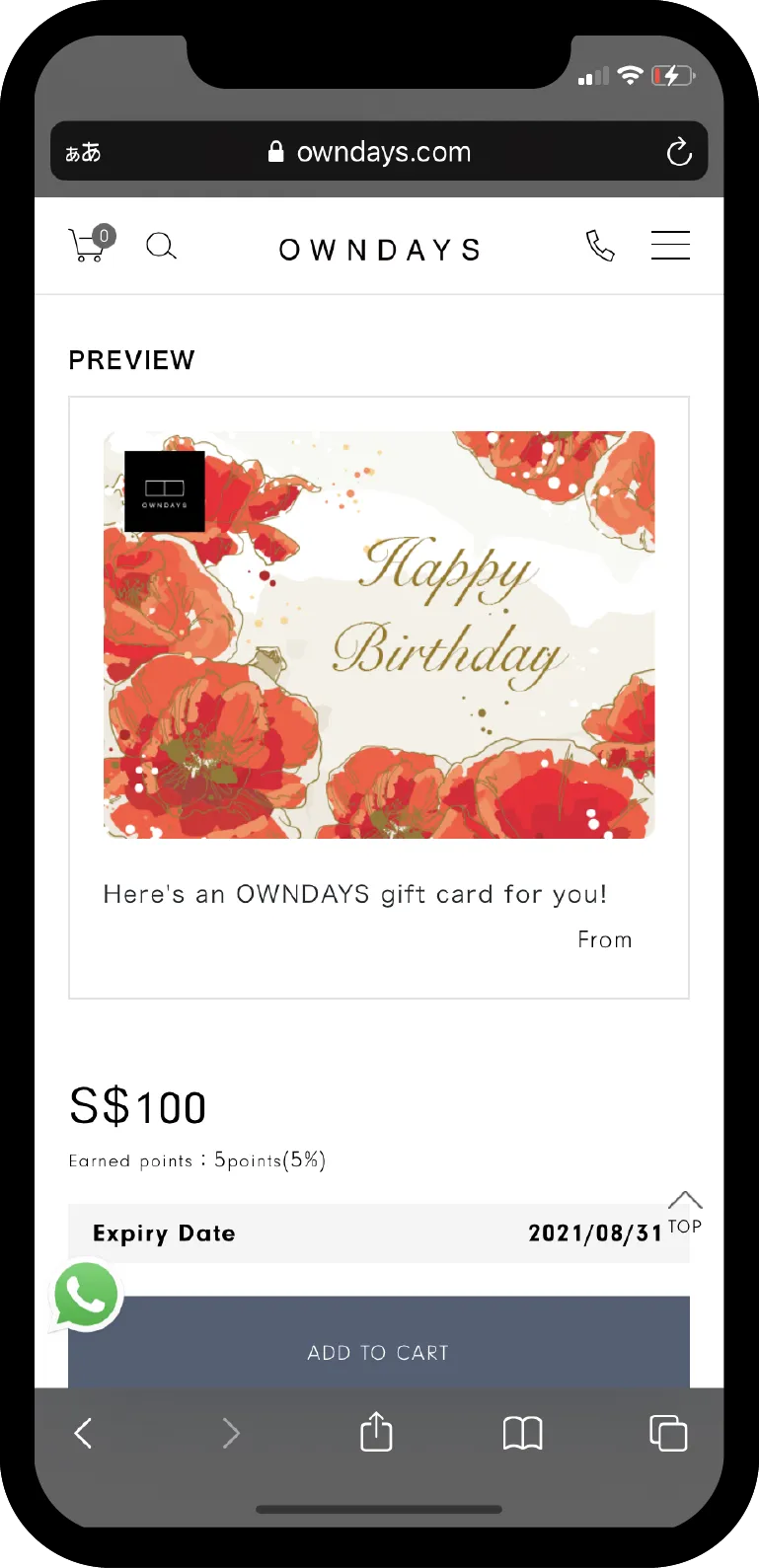 All you need to do is to share the eGift URL with the recipient.
There is no need for the recipient to sign up as member to use the gift card at OWNDAYS retail stores.
You must sign up an account to make a purchase at the online store.
Amount can be set freely
S$50 / S$100
For example,
such a combination
S$118

STANDARD

High Index Aspheric Lenses

S$0

S$158

OPTION

Blue Light Lenses

S$100

S$198

OPTION

Colour Lenses

S$100

S$238

OPTION

Prestige Progressive

S$200
Progressive Lenses are not available when purchased from the online store.
The perfect gift for any occasion
Select a design that fits the occasion and add a personalised message.
How to send eGift
Creating an eGift

Select the card design and the card value, then add a personalised message to the recipient

Purchasing an eGift

Add to cart and proceed to checkout

Sending an eGift

Share the URL to retrieve the eGift with the recipient via Facebook or email
How to use eGift
Receiving an eGift

eGift will be sent via Facebook or email

Shopping♪

Shop OWNDAYS eyewear in-store or online

Using eGift

Flash eGift on your mobile device to the staff in-store prior to payment; enter gift code during checkout for online orders
Terms and Conditions
Each eGift is valid within one year of purchase.
Each eGift is valid for one time use only.
Multiple eGifts may be used in one transaction.
eGift is non-refundable nor exchangeable for cash or other reward forms and cannot be re-issued.
Purchase exceeding the eGift value shall be topped up with other accepted payment methods.
The full value must be utilised in a single purchase. There is strictly no refund of any kind for any unused value.
eGift must be used before it expires. There is strictly no extension of expiry date.
For in-store purchase, eGift must be presented prior to payment; for online purchase, gift code must be entered during checkout.
The management reserves the right to amend the terms and conditions at any time without prior notice.